Magnetospheres of the Outer Planets
Conference in Uppsala, Sweden: 12 - 16 June 2017
The Swedish Institute for Space Physics (Institutet för rymdfysik, IRF) and the Royal Institute of Technology (Kungliga Tekniska högskolan, KTH) welcome you to the 20th Magnetospheres of the Outer Planets conference. The conference will take place from 12 - 16 June, 2017, in Uppsala, Sweden. An informal ice-breaker session will be held on the evening of Sunday 11 June.
The MOP 2017 Group Photo!
The official photo of MOP 2017: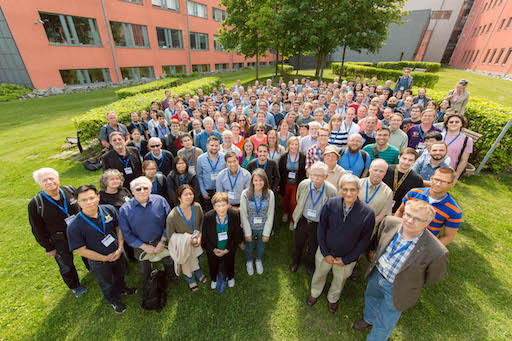 And with name tags: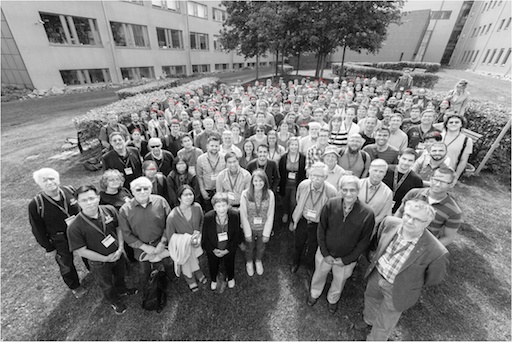 If your name is missing / mistyped, please get in touch with us and we will amend the photo.
Additional photos are also now online!
Thanks for participating, and see you in Boulder 2018 and/or Sendai 2019/20.
The scientific program for the meeting is available as a pdf here.
A short errata to the printed version can be downloaded here.
Contact Details
We have now shut down the mop_AT_irfu.se address, but you know how to get in touch with us if necessary.
Subscribe
to the MOP mailing list.
Contact point: David Andrews (researcher), Jenny Andersson (administrator) - to be reached using the mop@irfu.se address. Tel: +46 18 471 59 02. Other staff telephone numbers and further details can be found on this page, while billing and postal addresses can be found here.